Announcing the PITTER PATTER 5k! Please join the Hudson David McNeel Foundation on October 7th for our annual fundraiser! This family friendly, stroller friendly 5k event is open to anyone who is ready to take a step forward and join us in making a difference! When you participate in the Pitter Patter 5k, you will be making a big impact on premature lives. Remember, one small step in the right direction can lead to big change, and we're here to make that happen! Proceeds will benefit the most critical preterm babies being cared for at the University of Washington Medical Center's level IV Neonatal Intensive Care Unit, serving a 5 state region. 100% of all ticket sales and donations will fund top priorities in the unit and directly help each and every baby.
Every attendee registered by September 26th will receive a FREE event day tee shirt! Whether you walk, run, skip, skate, stroll or scoot, join us for a morning of family fun taking BIG STRIDES FOR LITTLE LIVES! This will not be a timed event, we're gathering to have fun, spread awareness and be the change these babies need! Every participant will enjoy a 5 kilometer course along the beautiful, paved pathway overlooking Lake Washington at Seward Park.
Children under 5 will receive free admission (no event shirt)
Leashed dogs allowed if fully vaccinated and well behaved
We will participate rain or shine
Corporate matching and sponsorship opportunities available
Sorry, event tickets cannot be refunded
Purchase tickets by visiting: https://pitterpatter5k.brownpapertickets.com
And take a moment to learn more about Heather McNeel, and her mission, below.
--------------------------------------------------------------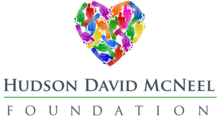 One of our favorite things about publishing Macaroni Kid is the chance to connect with other moms in our community. Often times these connections inspire us and remind us of the ability of one person to make a difference. It is with this in mind that we launch a new article series called Awesome Mama. Our hope is to introduce you to some amazing moms living right in our communities who not only are doing unique and wonderful things but also deserve to have some attention brought to their mission.


Every mom and baby have their own distinct birth story. Considering the staggering fact that premature birth occurs in between 8 percent to 10 percent of all pregnancies in the United States, some of those stories end with heartbreak. Hudson David McNeel was born 15 weeks early and weighed just 1 pound 7 ounces. It is in Hudson's memory that local mom Heather McNeel created the
Hudson David McNeel Foundation
, and she is working within our own community to raise awareness of prematurity.

Please take a few minutes to read her story and find out how you can support her mission ... including details about a special fundraising event happening at Fox Hollow Farm in September.
What is your MISSION? What do you want to accomplish?
My mission is to educate the general public and raise awareness around prematurity, the #1 cause of infant death. It's a worldwide growing epidemic yet it's rarely talked about. As a mother, I was not in tune to the fact that 15 million babies every year are born prematurely until our first child, Hudson, was born. Our Foundation raises money to help premature babies and their families, all while honoring his life. It is my passion and goal to turn this into a lifelong legacy.
What inspired you to create the Hudson McNeel Foundation?
I was dumbfounded when Hudson was unexpectedly born so early and in complete shock and dismay while in the NICU. Having no prior knowledge of what a NICU even was, I quickly came to realize how incredibly fortunate we are to be living in an area with a level IV NICU serving a 5 state region. After spending some time navigating the NICU, I had an epiphany. Everything that felt so isolating and foreign about the environment suddenly transpired into a warm wave of comfort. This was Hudson's lifeline. These people were responsible for maintaining his life. The equipment and the technology made it possible for our son to live, to breathe. I felt as if I were experiencing a miracle right before my very eyes. Every bed with every premature baby inside, all with a different story, all being cared for by these angels. I sat there listening to the constant repetition and humming noises made from the machines, and it wrapped around me like an invisible hug and brought me hope. At that point I was thankful to know he had the best care possible. Heroic care. Hudson's time in the NICU inspired me to do something to make a difference.

How did your life before children influence the mom you are today? What part do your children play in your current mission?
My life before children entailed growing my company, spending time with my husband, family & friends and traveling. These experiences have provided me with the ability to better cultivate relationships, see other people's perspectives and work hard to achieve my goals. Life's lessons have taught me patience, perseverance and empathy, all of which help me be a better mother. My two daughters are growing up with the understanding that they have a brother in heaven and together we celebrate Hudson's life. He is acknowledged, talked about often, included in holidays and celebrated every birthday. They remind me every day what a gift he is to our family and inspire me to continue growing his legacy.

What lessons/values are you learning through this process? What lessons/values do you hope your kids are learning?
I have learned a great deal over the past 7 ½ years, from creating the Foundation to continually cultivating it. It's been a tremendous outlet for me to funnel my grief and turn it into something positive by helping others in need. I have seen first-hand how the Foundation has made an impact and it drives me to continually do more. I am serving my 6th year on the NICU Advisory Board and love being able to personally contribute my time by developing programs to help the babies and their families going through a similar experience. I hope that as my girls get older, they too will understand the importance and value in helping others.

What do you do to take care of yourself and how do you make time to do it?
As a busy mother, it's easy to put everyone and everything else first. I try to maintain a healthy and active lifestyle, and set aside time for my family and friends. I live by a fairly rigid day-to-day schedule yet understand the importance of making time to stop, reflect and feel thankful. It's certainly all about finding that balance. Some days I'm just better at it than others. ;)

What can we do to support you and the Hudson McNeel Foundation?
The Hudson McNeel Foundation is a registered 501(C)3 and donates every dollar to premature care at the UW Medical Center NICU. It's easy to donate through our website (
www.hudsonmcneel.org
) and we accept corporate matching contributions as well. We hold a large annual fundraiser - our next one is the Pitter Patter 5k on October 7th - and offer many fun holiday events as well. Connect with us on
social media
, help us spread the word about our work, partner with us on
Amazon Smile
, join our volunteer planning committee and bring the family to our next event! Thank you!