With some categories only have one or two votes separating first and second place, don't forget to vote today!
Just like you, we are always looking for the best for our kids and family. And what better way to get the best of the best than to host our
7th Annual Macaroni Kid Gold Daisy Awards
! Now it's time to vote and recognize the most loved local businesses for kids and families.

Based on yours, and the hundreds of nominations we received, we determined the Top Finalists in each category. To see all the finalists, simply CLICK TO VOTE for the businesses you love the most. Not only do we all win knowing who parents in our area think are the best places to take our families, the local business with the most votes will receive a FREE advertising package worth $1000!!! So vote today! And tell all your friends to vote too!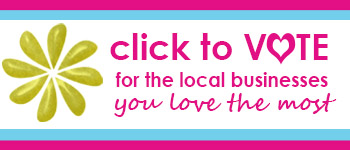 CLICK HERE NOW TO VOTE for local businesses via our online form.
This final voting phase will be open until Friday, October 12 at noon. Vote in as many categories as you want. This is your chance to shout out to all of those awesome, local businesses you go to all the time and that other parents might not know about. Only one submission per email address please; you must be a subscriber to the newsletter to vote. You can subscribe here.

Want to help your favorite business?
Share this article on Facebook with your friends! We would be thrilled if you would tweet about it too!
What's In It For The Businesses?
We will announce the winners of each category in our newsletter on October 25, 2018. The winning business in each category will receive free placement in the our Business Directory for yearlong recognition, a 2018 Macaroni Kid Gold Daisy Awards certificate to display at their place of business, and the honor of knowing that local families think they are the greatest!

PLUS A Big Prize! The business with the most total votes will win $1000 worth of free advertising from Macaroni Kid. Whether you're a current advertiser or a new to Macaroni Kid, everyone has a chance to win! The package includes a dedicated email, an article in the newsletter and three months banner ad in our newsletter!

Are you a business owner? Feel free to promote this contest to your loyal customers on your own customer lists, website, and all social media!
RULES
Only one vote per email address, please.
To vote you must be a Macaroni Kid Snoqualmie Valley-Issaquah-Sammamish email subscriber, to sign up click here.
Macaroni Kid validates each email to ensure authenticity.
We reserve the right to eliminate votes that are deemed to be invalid or have interfered with the fair administration of this contest. Such action may disqualify the business from winning.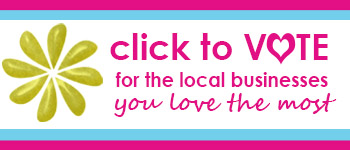 CLICK HERE NOW TO VOTE for local businesses via our online form.
Businesses, let your customers know via email blasts, social media outlets, and any other way you can that you need their support! Need GOLD DAISY materials to help you get the word out (logos, links, and more)? Contact dianar@macaronikid.com for all the goodies!