LOCAL MOMPRENUER GUIDE
​
JL The Boutique, is your destination for NEW, On trend, Affordable, (JL the Collection), relatable women's apparel, handbags, and jewelry including Stella & Dot, Lipsense, Lashboost and Rodan + Fields Skincare. We are located on the Eastside Corridor of I-90 in Snoqualmie Ridge. We also showcase local Designer's including Maddy's Leather and Cork Earrings by Lindsay Walters, and Nana's Homemade Soaps by Diane Lambert. Both women are local to our Eastside Community. I have a mobile boutique and pop-up at Sigillo Cellars, located in downtown Snoqualmie, every Wednesday evening from 5:00-9:00pm. Other weekly pop up events are posted on the front page of our website. Shop now online, our Facebook page, visit us at one of our pop-up locations, or book a stylist appointment or In Home Party at jodi@jltheboutique.com.  In home party discounts provided for Hostesses - Happy Shopping!
Upcoming Mobile Pop-Up Dates: Late Winter Early Spring 2018
March 7 - Wednesday Home Party Snoqualmie Ridge 7pm-10pm
March 8 - Thursday Sigillo Cellars NORDSTROM Spa/JL the Boutique Ladies Night Event 5-9pm
March 14 - Wednesday Happy Hour at Sigillo Cellars 5-9pm
March 21 - Wednesday Happy Hour at Sigillo Cellars 5-9pm
March 22 - Thursday Ladies Night at Sigillo Cellars 5-9pm
March 23 - Friday 13 Poppy Sammamish Located in the Klahanie Shopping Center 10am-6:30pm Shopping Event!
March 24 - Saturday Heirloom Cook Shop located in Old Town Snoqualmie 9:30-1pm Brunch/Happy Hour Shopping Event!
March 29 - Thursday Ladies Night at Sigillo Cellars 5-9pm
March Bellevue Barre 3 (TBD)

Book a stylist appointment or In-Home Party TODAY!
website: www.jltheboutique.com  facebook: jltheboutique
email: Jodi@jltheboutique.com  phone: 425.749.6142 
------------------------------------------------------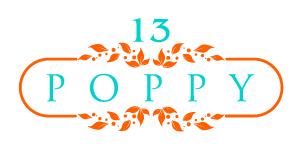 ​
13 Poppy was started by two sisters, a Snoqualmie mom of three and a Sammamish mom of three, both looking to combine their love of home decor and decorating with their passion of helping people.  If you are looking for home decor, a great gift for any occasion, or just want to shop local, this is the place to go!  From seasonal and baby to trendy and traditional to home decor and one-of-a-kind pieces, 13 Poppy has something for everyone on your list, including yourself!  13 Poppy also likes to support local Momprenuers by selling goods from local vendors! 
​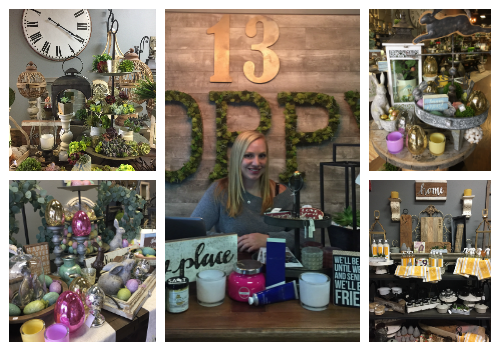 UPCOMING EVENTS
March 15, 6:30pm - 13 Poppy and Stella & Dot Shopping Party benefitting Seattle Children's Hospital. 15% of sales from Stella & Dot and 20% from 13 Poppy will go to the Hopsital.  Wine, cheese, crackers & chocolates served.
March 23, 10:00am-6:30pm - JL Boutique all-day shopping event

facebook: 13PoppyDecor   email: mia@13poppy.com   phone: 425.445.5384
address: 4534 Klahanie Drive SE, Sammamish (Klahanie Shopping Center, next to Swerve)
------------------------------------------------------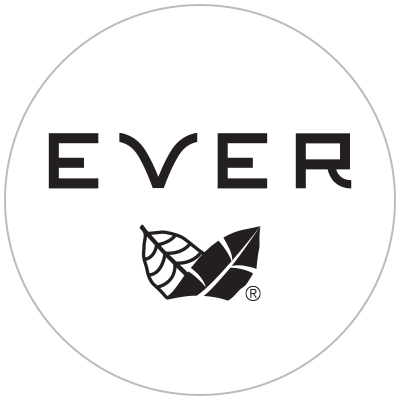 ​
EVER Skincare is a transformative anti-aging product line that delivers real results using only good-for-you ingredients.  At EVER, we spent years researching the different causes and indicators of visible skin aging, including but not limited to environmental aggressors and decreasing levels of collagen and elastin. Our team at EVER Labs used this information to formulate our proprietary LSR10 Magnolia Bark complex, and created a simple regimen that is clinically proven to address the top ten visible signs of aging. We also did this with a health-conscious approach - we adopt one of the strictest formulation standards in the industry to deliver these results. We use only good-for-you ingredients, which means we include high-powered botanicals as much as possible, and avoid a long list of questionable yet common cosmetic ingredients found in many other product lines. On top of that, our products have integrity; we use the right concentrations of the right ingredients to deliver results.

​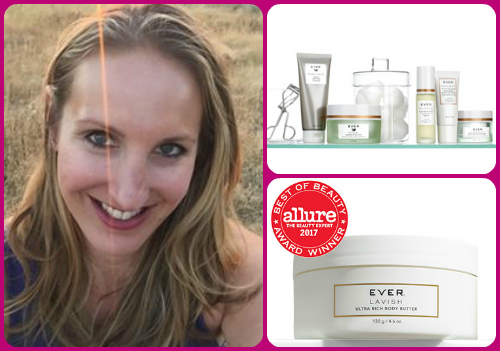 UPCOMING EVENTS
Saturday, March 3:  Meet "EVER" Social, 10:00am - 12:00pm
*** LOOK FOR OUR FACEBOOK CONTEST, ON MACARONI KID, SOON!!! ***
website: www.everskin.com/with/nicolesteiner facebook: EVER Skin with Nicole email: nicolemsteiner@hotmail.com  phone: 206.409.0559
------------------------------------------------------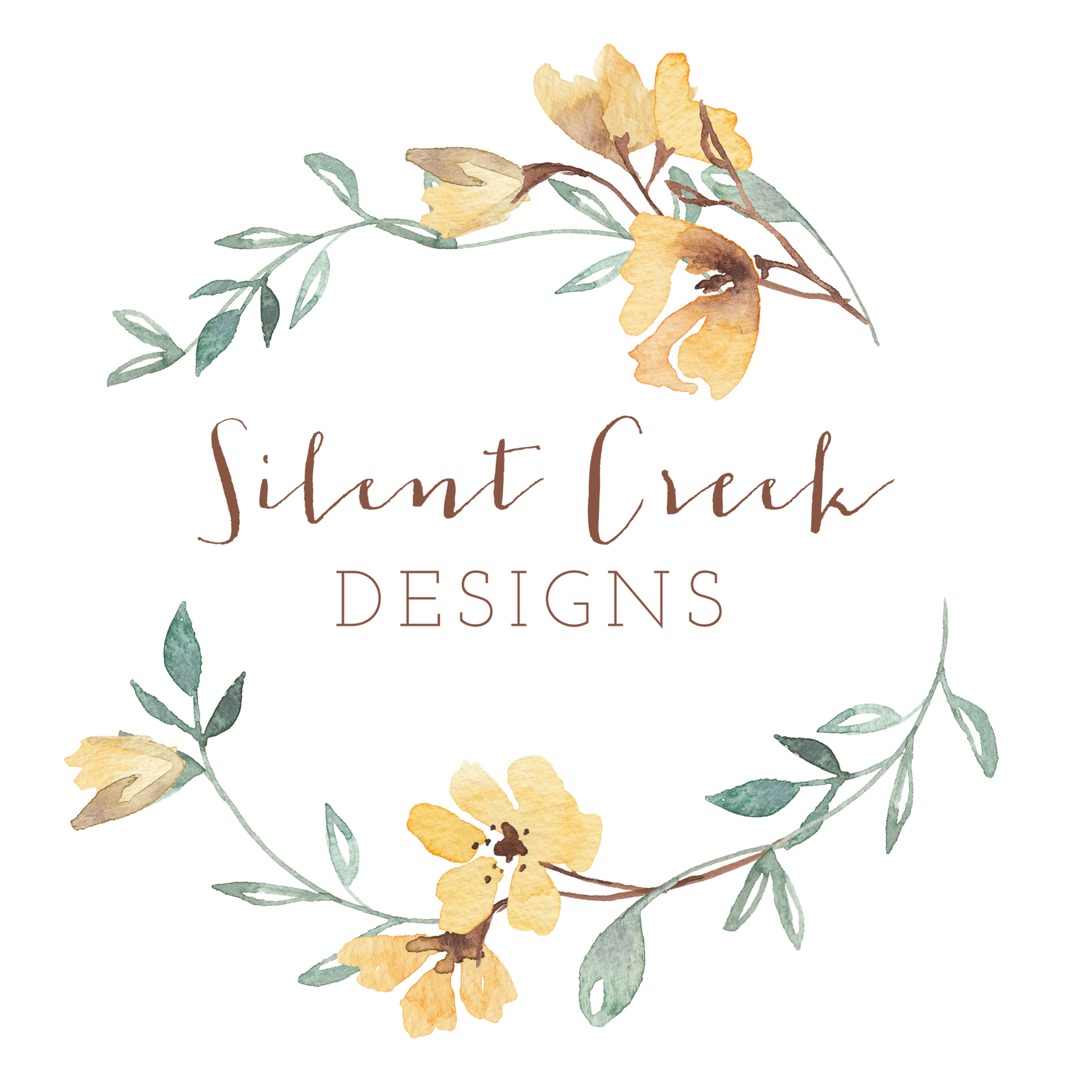 Silent Creek Designs is a small business located in the heart of the valley. We focuses on custom made home decor including wood signs, custom beer/champagne/wine glasses and now including custom made trucker hats! We also offer Create & Paint sign workshops throughout the area. Find this online to sign up for a class or discover new products that are always being created for you!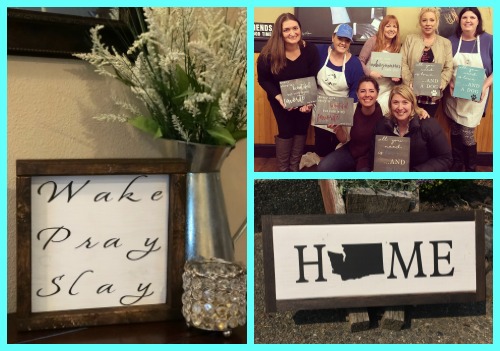 ​
UPCOMING EVENTS
March 15th, 6:30pm: Create & Paint at Sigillo Cellars
March 25th, 1:00pm: Pop-up DIY Workshop, Silent Creek Designs Garage. Will be Psalm/Easter themed
April Date TBD: Create & Paint at Sigillo Cellars
PRIVATE PARTIES AVAILABLE. Contact to set up your private event today!
*** LOOK FOR OUR FACEBOOK CONTEST, ON MACARONI KID, SOON!!! ***
You could win this awesome sign & pint glass!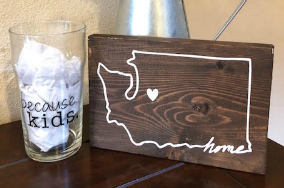 website: www.silentcreekdesigns.com  facebook: silentcreekdesigns  
email: info@silentcreekdesigns.com
------------------------------------------------------

Are you a working mom, struggling to find balance between your work and home life? We can help you! Only minutes away, we offer affordable office solutions that will help you find focus, allow you to be more productive, and give you the flexibility and support you need while trying to be a mom. We have a work space for every stage of your business growth. From casual, drop-in desks and co-working space to inexpensive private desks and secure, class A offices, big enough for two, we've got you covered. Inspiration, camaraderie, and community support are all included, free of charge.  Come and join other working moms at
Snoqualmie Ridge Office Suites
.
​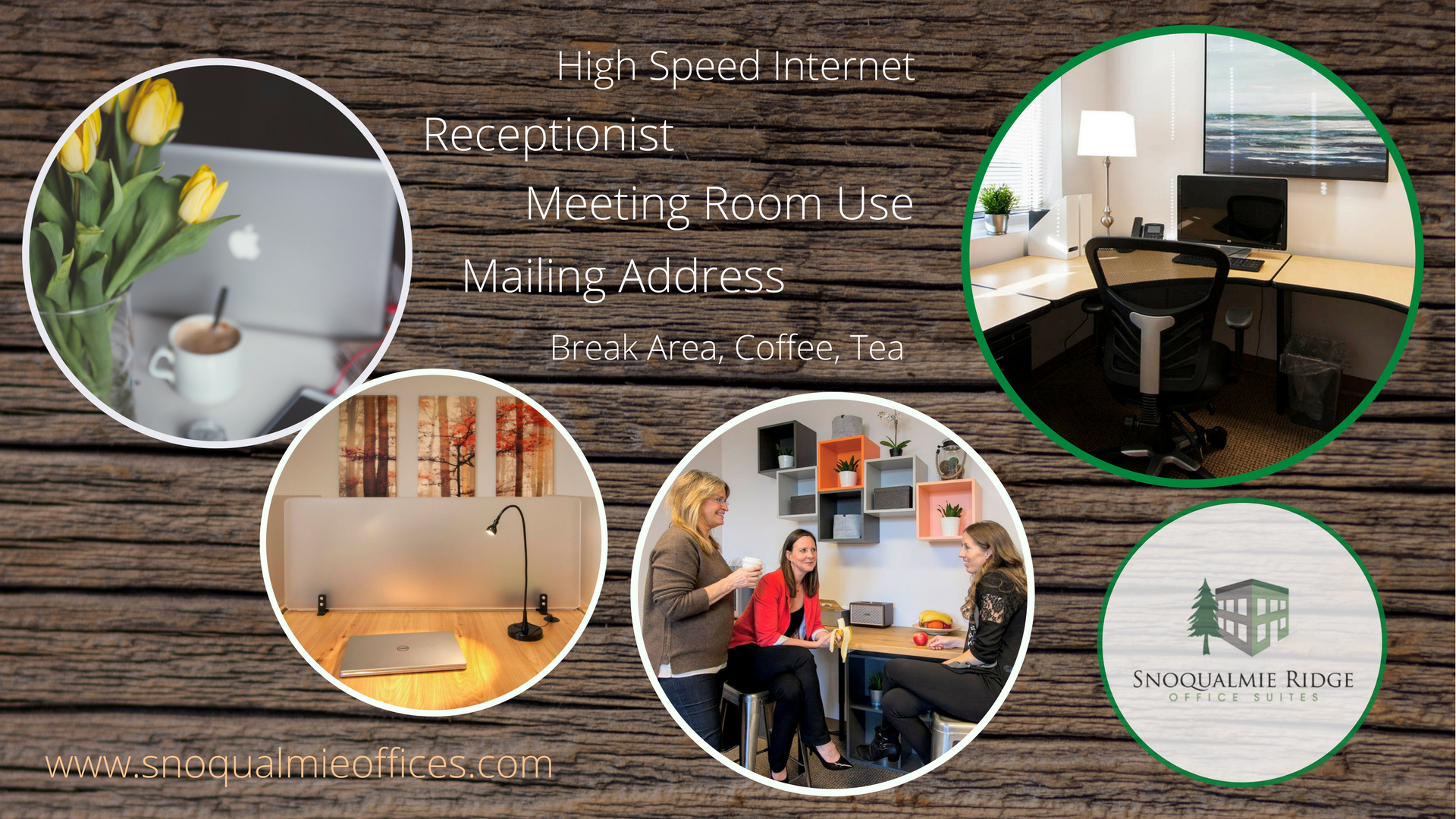 UPCOMING FREE EVENTS
March 9th: Free Friday Drop-In Day. Come and try out our work space at no charge.
March 19th: Donuts and Coffee. Enjoy some treats on us while you work to start your week out right.
March 28th: Meeting Room Special. Book any 1-2 hour spot to enjoy the meeting room at no charge.
April 15th: 50% off 1st month of any membership purchased by this date.
April 18th: Bagel Break. Stop by for some fresh bagels and get a little work done while you are at it.

website: www.snoqualmieoffices.com  facebook: snoqualmieoffices  
email: info@snoqualmieoffices.com  phone: 425.201.2006  
address: 35302 SE Center Street, Snoqualmie, WA 98065

------------------------------------------------------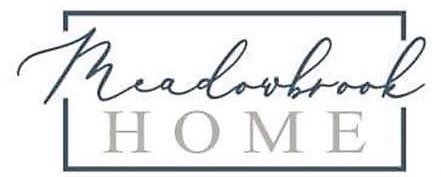 We are Lori & Nikki and together we make up Meadowbrook Home. We both live in the sleepy town of Snoqualmie. Have a mutual love for farmhouse style, chic decor & working with our hands we thought "Hey, we should probably make a business or something!" And the rest is history. All of our products are hand made by us here in the Snoqualmie Valley. We have an online shop, and we host classes regularly on everything from how to knit chunky blankets, to making signs and candles. We love our neck of the woods and we love what we do! Hope you find something you love as well.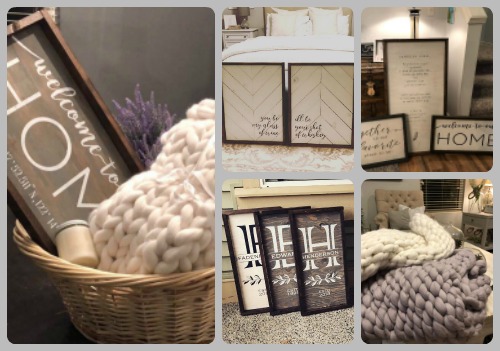 UPCOMING CLASSES & EVENTS
April TBD - Chunky Love Knitting Class
For future events, please check out our website. We also do private event classes.  
Classes sell out quickly!
website: www.meadowbrookhome.shop  facebook: meadowbrookhome  
email: info@meadowbrookhome.shop  phone: 425.829.5349
------------------------------------------------------

​
The Old Tree Metaphysical Shoppe & Healing Space is a place of Calm in a Hectic world. We offer Many services for Body, Mind and Spirit. Christina has been a Licensed, Certified and Insured Massage Therapist for 18+ years with a multitude of different Massage modalities and alternative techniques, such as Cupping Therapy and Ultrasound Therapy, available to ease what ails. Christina has been working in the Field of Energy Medicine for 10+ years, adding to her Healing Spectrum with alternative therapies such as Reiki, Earth Energy, Chakra, Crystal and Guided Meditation Sessions. "As an Empath and Intuitive Practitioner I am gifted with the ability to feel and read what my client needs, for their best and highest good." Christina has a Home Office, nestled into the backdrop of Peaceful Evergreens and a running stream on a Snoqualmie greenbelt. All Client visits here are by Appointment Only.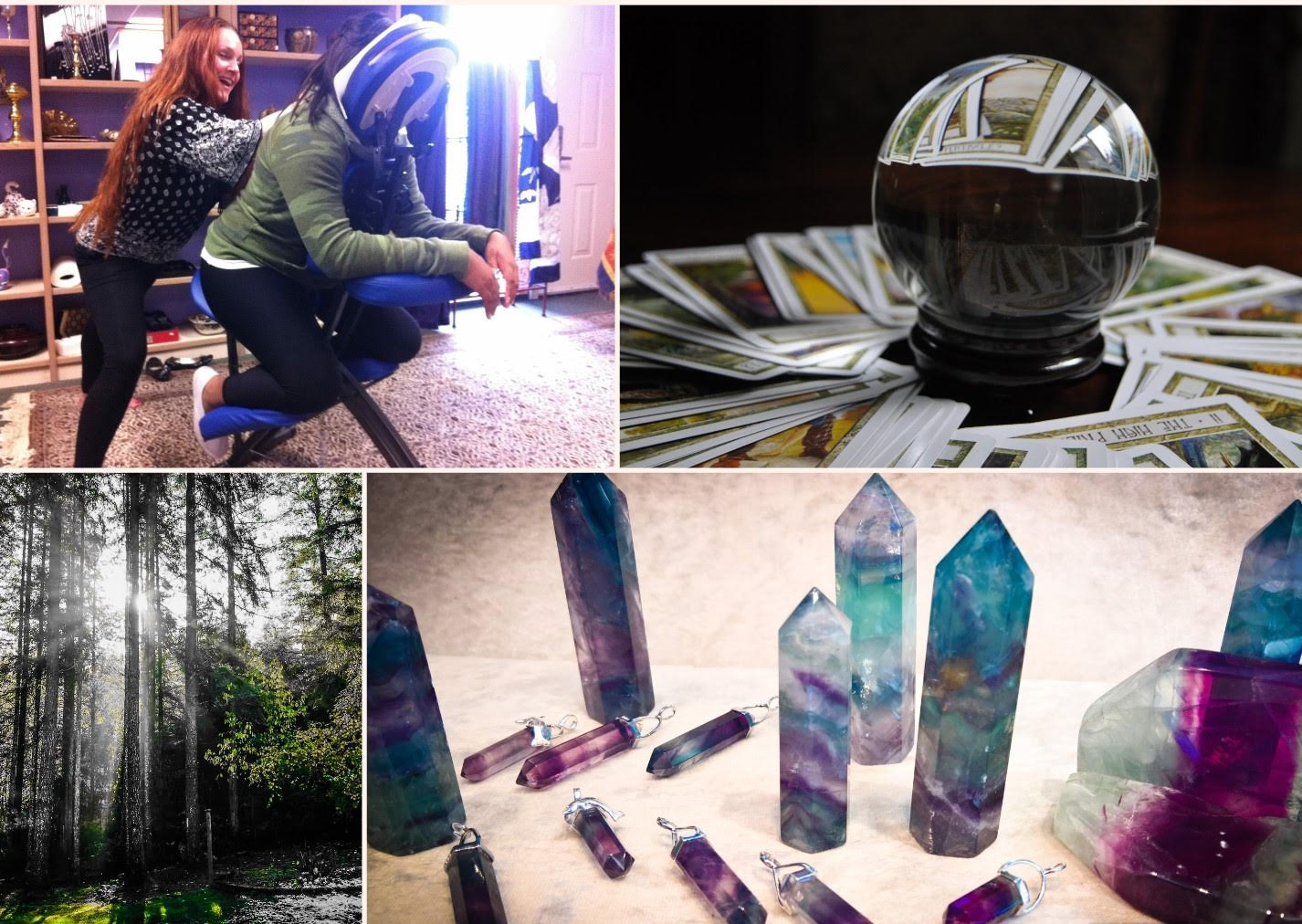 UPCOMING CLASSES & EVENTS
Christina is also a featured Wholistic Practitioner and Spiritual Advisor at:
Bella Vita Salon in Snoqualmie on The 2nd Saturday's of the Month from 10:00-3:00pm
The Black Dog Arts Cafe in Snoqualmie on The 2nd Sunday's of the Month from 12:00-4:00pm
website: theoldtreeshoppe.com  facebook: theoldtreeshoppe
email: admin@theoldtreeshoppe.com  phone: 425-922-2828
------------------------------
------------------------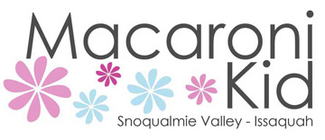 Started in April 2009, Snoqualmie Valley-Issaquah-Sammamish Macaroni Kid is a FREE, weekly, subscriber based, e-publication and website that highlights all of the kid- and family-friendly events and activities in Issaquah, Sammamish, Snoqualmie, Fall City, North Bend and all points in between! In addition to fun things to do, Macaroni Kid features recipes, crafts, giveaways, reviews and articles on parenthood and life in our community. It's the number one source for parents who want to be "in the know" about what's going on in our area!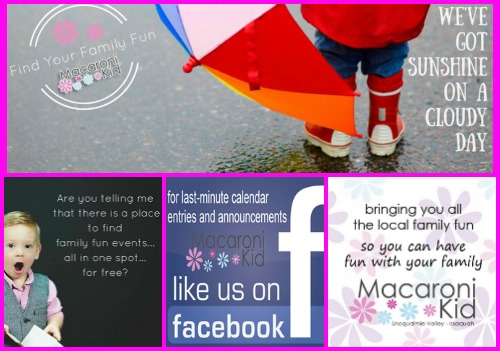 CHECK OUT THE MACARONI KID ISSAQUAH - SAMMAMISH - SNOQUALMIE VALLEY CALENDAR TODAY!
ADVERTISE - REACH OVER 6,600 PARENTS IN OUR AREA
Please support these local businesses today.  We all win if we keep money in our community.  
And if you wish to be a part of this guide, please email dianar@macaronikid.com.