If you love a trip to the salon, you'll know that the Salon at Ulta Beauty is an exclusive destination for haircuts, blowouts, hair color, highlights, extensions and more. What you may not know is that for one day a year, you can enjoy a salon service for as little as $10—and all for a worthy cause.
On Sunday, October 7, Ulta Beauty Issaquah Highlands presents its Cut for a Cause event to raise funds for the Breast Cancer Research Foundation (BCRF). At Cut for a Cause, you can enjoy a $20 haircut, $10 mini express facial, and $10 pink hair extension with 100% of proceeds donated to BRCF.
Cut for a Cause is 11 am to 6 pm—and the Seahawks home game versus The Rams kicks off at 4:25 pm— so there's plenty of time to pamper yourself and still catch the game. Cut for a Cause is a first-come, first-served event. Appointments are walk-in only and services are available for men, women and youth.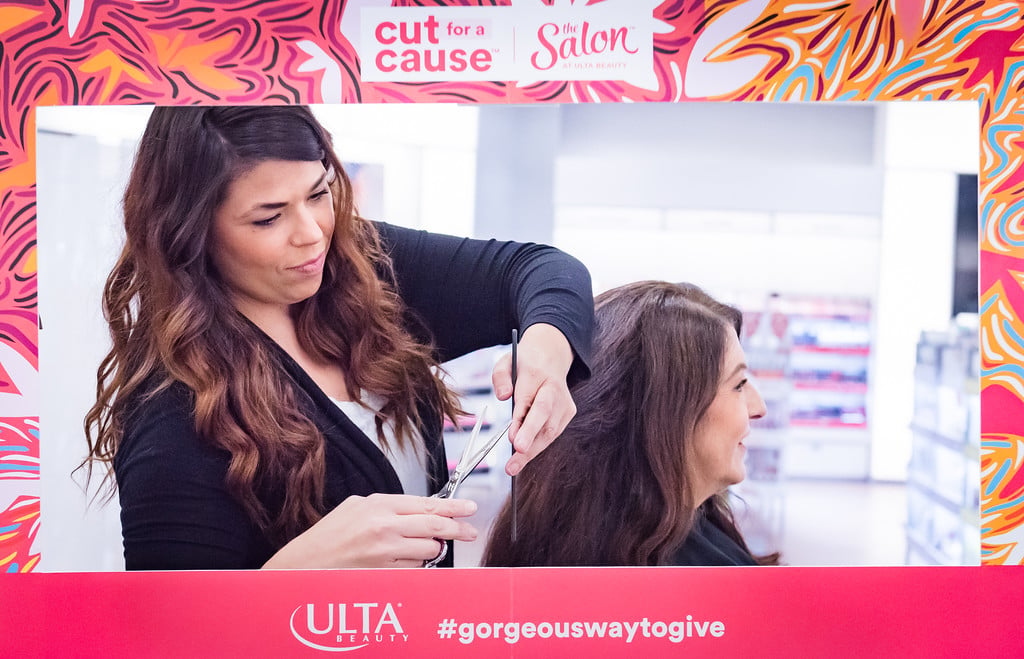 At the 2017 Cut for a Cause event, Ulta Salon professionals performed more 29,000 haircuts and over 8,800 facials at stores nationwide. In Issaquah Highlands, Ulta Salon was brimming with activity. This year, the salon professionals hope to be one of the top fundraising teams in the country.
Since 2009, Ulta Beauty has raised more than $22 million for breast cancer research. In 2017, its A Gorgeous Way to Give campaign contributed $4 million through the sales of its Ulta Beauty BCRF collection, Cut-for-a-Cause events, the annual charity Golf Outing and Day of Beauty, personal donations and more. In fact, Ulta Beauty is amongst BCRF's top three major donors, currently funding 16 breast cancer research projects aimed to eradicate breast cancer in our lifetime.
Ulta Beauty Issaquah Highlands is located at Grand Ridge Plaza at 1480 Highlands Drive NE.