It's the most wonderful time of the year for craft cocktails, and the bartenders at Big Fish Grill Issaquah have created one to remember: RumChata Eggnog. It's a rich, creamy treat that could also double as dessert.
This festive treat features RumChata, which is made-from a scratch cream liqueur that uses five times distilled Caribbean rum and real dairy cream with natural cinnamon, vanilla, sugar and other secret flavors. You'll find it at our BevMo! store.
Big Fish Grill recommends using a tall and deep glass to illustrate the caramel sauce swirl. Speaking of the swirl, it's easier to create with a squeeze top bottle. You can also drizzle caramel sauce with a spoon, but try a practice glass first (you can lick the spoon too).
If you would like to watch how the experts craft RumChata Eggnog, Big Fish Grill's bartenders are standing by to make this holiday treat just for you. Grab a seat at the bar, savor an order of Crispy Fried Calamari or Coconut Prawns, and sip the very finest cocktail of the season. Cheers!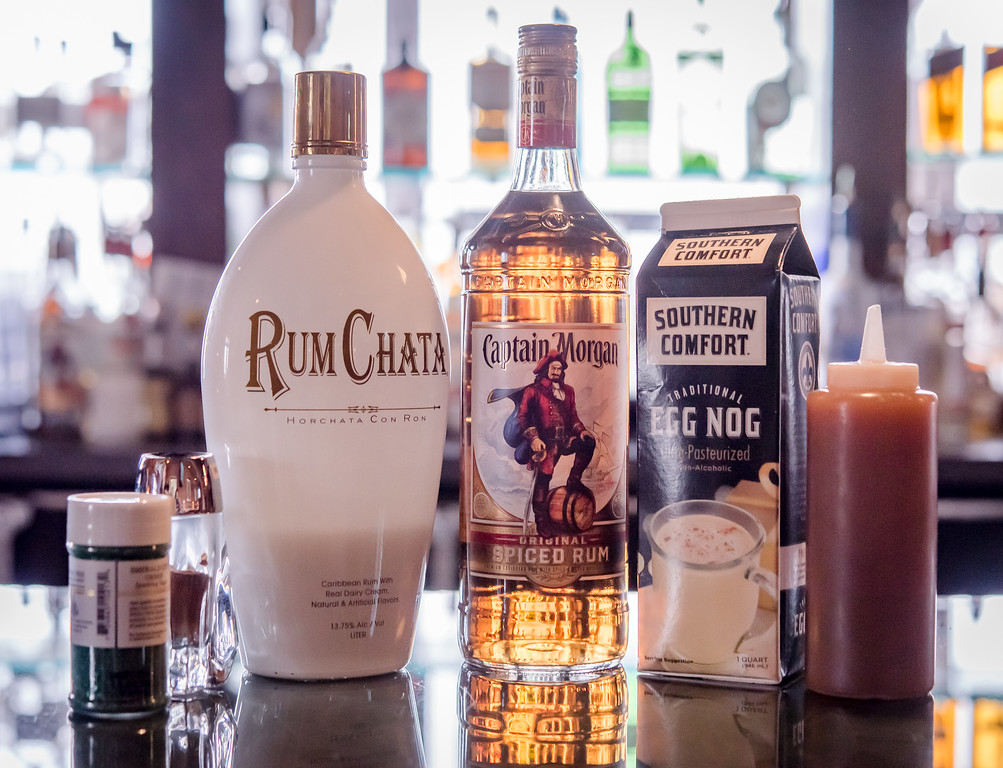 Ingredients
RumChata Liqueur
Spiced Rum
Eggnog
Nutmeg
Caramel Sauce
Whipped Cream
Cinnamon Stick
Holiday Sugar Sprinkles
RumChata Eggnog: Makes 1 drink
In a mixing glass with ice, add the following:

1 ½ oz. RumChata
1 ½ oz. Spiced Rum (such as Captain Morgan's)
5 oz. Eggnog
1 pinch nutmeg
Swirl caramel sauce into desired glass
Shake mixing glass gently and strain into prepared glassware
Top with whipped cream
Garnish with a cinnamon stick and holiday sprinkles
Enjoy!
Big Fish Grill Issaquah is located at Grand Ridge Plaza at 984 NE Park Drive in Issaquah Highlands, with locations in Woodinville and Bothell as well.
Planning a festive gathering or corporate event? Big Fish Grill's semi-private dining room can accommodate up to 40 people. Reserve a table at thebigfishgril.com or call 425-369-4334.
Photo credit: Shubha Tirumale Photography LLC