Calling all fashionistas! Fashion designer Kelly Su will showcase her CAMI&TANK spring line at the new Scout & Molly's boutique at Grand Ridge Plaza from noon to 3 pm on Saturday, February 2.
Kelly Su's fashions are hyper-local and 100 percent made in Washington: she's an Issaquah Highlands resident and her design and manufacturing facility is in Renton. She's partnering with Michelle Bowers, owner of Scout & Molly's, to preview her beautiful collection of camisoles and tank tops. During the event, Kelly Su will be on-hand to offer styling advice and share insights into the design process.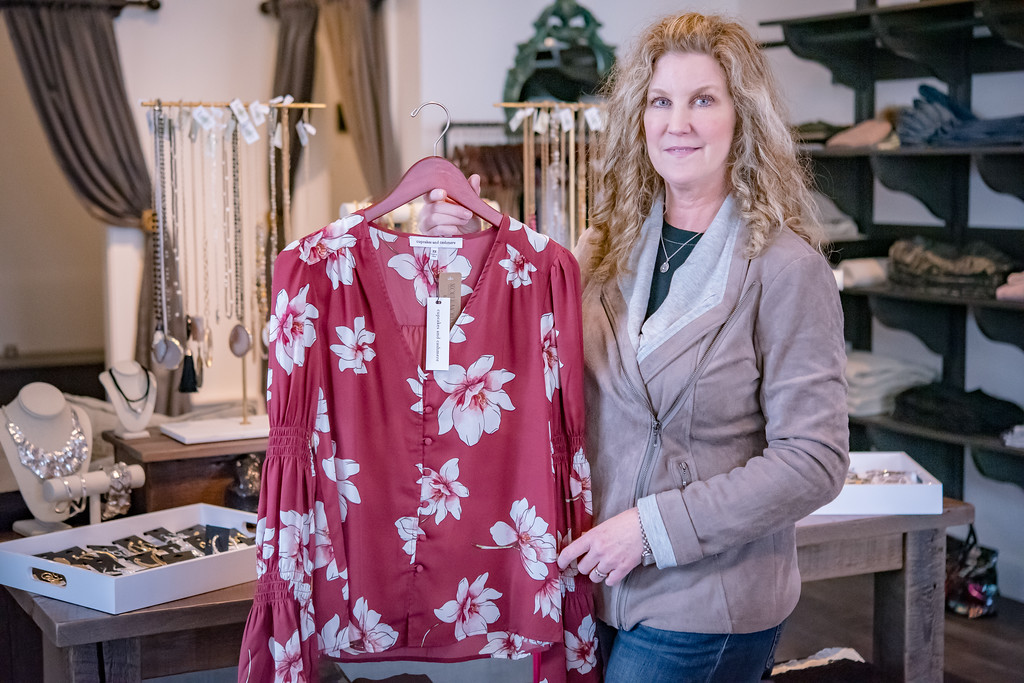 "Partnering with Scout & Molly's is the perfect local pairing; we're excited to showcase whimsical, elegant and comfortable fashions," said Su. "The CAMI&TANK trunk show will feature new styles and colors – think soft rose and gold – and designs that can be layered under an outfit, as well as those that can be worn as a fashion statement."
"Scout & Molly's is one of the only boutiques showcasing Kelly Su's fashions in the U.S. and we're excited to offer the opportunity for our guests to get to know both Kelly and her designs," said Bowers.
Kelly Su moved to Issaquah Highlands from Seattle 12 years ago. The natural beauty and the strong sense of community in the Highlands stand out as her two favorite aspects of the area. She opened her design studio and manufacturing facility in Renton and launched her first line, Composure, by Kelly in 2007. Prior to launching her own line, Kelly Su designed for Nordstrom with a focus on womenswear and lingerie design.
A women's fashion boutique showcasing cachet brands, Scout & Molly's opened in November 2018 at Grand Ridge Plaza. The boutique offers casual and festive looks, plus accessories, jewelry and handbags. Featured brands include Black Orchid, Mavi Jeans, DL 1961, Spanx, Bishop + Young, Fifteen/Twenty, Olive & Oak, and Red Haute to name a few. Scout & Molly's is located at 927 Park Drive NE, next to Frame Central.