Summer is the best time to make family movie memories. The kids don't have to get up for school the next day and new stories can spark their imaginations.
Plus, in my opinion, there are some movies and actors that everyone should just... know!
We continue our Summer Movie Classics series with a list of our favorite classics from the '90s. It was a breakthrough decade in cinema, with epic larger-than-life blockbusters, advances in animation, and the use of CGI in such a way that it permanently transformed movie making.
Since these films are so iconic, I've provided one of the classic lines rather than a synopsis. The age recommendations are general guidelines based on my own personal experience and discussions with trusted friends. Foul language, for example, doesn't bother me as much as violence does.
As always, take your own child's maturity and your family's values into account. Keep the remote within arm's reach in case you misjudged.
Common Sense Media is one of my favorite sites for helping me determine whether or not a movie is right for my family.
CLICK HERE to download and print our FREE '90s movies checklist to make sure you see them all!
The Baby-Sitters Club (PG)
Actors to note: Larisa Oleynik, Ellen Burstyn
"Friends forever."
Cool Runnings (PG)
Actors to note: John Candy, Doug E. Doug
"All I'm saying, mon, is if we walk Jamaican, talk Jamaican, and is Jamaican, then we sure as h— better bobsled Jamaican."
Free Willy (PG)
Actors to note: Michael Madsen, Lori Petty
"Don't forget me, okay? I won't forget you."
The Lion King (G)
Actors (voices) to note: Matthew Broderick, Jonathan Taylor Thomas, James Earl Jones, Jeremy Irons, Nathan Lane, Whoopi Goldberg
"Hakuna Matata."
Matilda (PG)
Actors to note: Danny DeVito, Rhea Perlman, Paul Reubens
"Everyone is born, but not everyone is born the same.... One way or another, though, every human being is unique, for better or for worse."
The Parent Trap (PG)
Actors to note: Lindsay Lohan, Dennis Quaid
"You've never heard of Leonardo DiCaprio? How far away is London anyway?"
The Sandlot (PG)
Actors to note: Denis Leary, James Earl Jones
"You're killin' me, Smalls!"
Toy Story (G)
Actors (voices) to note: Tom Hanks, Tim Allen, Don Rickles, Wallace Shawn, John Ratzenberger, Annie Potts
"To infinity and beyond!"
Benny & Joon (PG)
Actors to note: Johnny Depp, Mary Stuart Masterson, Aidan Quinn, Julianne Moore, William H. Macy, Oliver Platt
"Because, you know, it seems to me that, I mean, except for being a little mentally ill, she's pretty normal."
Bill & Ted's Excellent Adventure (PG)
Actors to note: Keanu Reeves, George Carlin
"Bogus!"
Groundhog Day (PG-13)
Actors to note: Bill Murray, Andie MacDowell, Chris Elliott
"Okay campers, rise and shine, and don't forget your booties 'cause it's cold out there today!"
Hocus Pocus (PG)
Actors to note: Bette Midler, Sarah Jessica Parker, Kathy Najimy
"All Hallow's Eve has become a night of frolic, where children wear costumes and run amok!"
Home Alone (PG)
Actors to note: Macaulay Culkin, Catherine O'Hara, Joe Pesci, John Candy, John Heard
"This is my house, I have to defend it."
Jumanji (PG)
Actors to note: Robin Williams, Kirsten Dunst, Bebe Neuwirth
"You think that mosquitos, monkeys, and lions are bad? That is just the beginning!"
Kindergarten Cop (PG-13)
Actors to note: Arnold Schwarzenegger, Linda Hunt
"It's not a tumor! It's not a tumor. At all!"
A League of Their Own (PG)
Actors to note: Tom Hanks, Geena Davis, Madonna, Rosie O'Donnell, Lori Petty
"There's no crying in baseball!"
---
LOVE THE '80s? Get your FREE Printable Checklist of Classic Movies from the '80s to Watch with Your Kids, Tweens, and Teens
---
The Mask (PG-13)
Actors to note: Jim Carrey, Cameron Diaz
"Ssssssmokin'!"
The Mighty Ducks (PG)
Actor to note: Emilio Estevez
"I'll have you know, Peter, that the duck is one of the most noble, agile, and intelligent creatures in the animal kingdom."
Mrs. Doubtfire (PG-13)
Actors to note: Robin Williams, Sally Field, Pierce Brosnan
"Helloooooooo!"
My Girl (PG)
Actors to note: Macaulay Culkin, Dan Aykroyd, Jamie Lee Curtis, Richard Masur
"Have you ever kissed anyone?"
Sister Act (PG)
Actors to note: Whoopi Goldberg, Maggie Smith, Kathy Najimy, Harvey Keitel
"That is not a person you can hide. That is a conspicuous person designed to stick out."
Sleepless in Seattle (PG)
Actors to note: Tom Hanks, Meg Ryan, Bill Pullman, Rita Wilson
"I am not going to New York to meet some woman who could be a crazy, sick lunatic! Didn't you see Fatal Attraction?"
The Truman Show (PG)
Actors to note: Jim Carrey, Laura Linney, Ed Harris, Noah Emmerich
"Good morning! And in case I don't see you... good afternoon, good evening, and good night!"
You've Got Mail (PG)
Actors to note: Tom Hanks, Meg Ryan, Greg Kinnear, Jean Stapleton, Steve Zahn, Dave Chappelle, Dabney Coleman, Michael Badalucco
"What will NY152 say today, I wonder. I turn on my computer. I wait impatiently as it connects. I go online, and my breath catches in my chest until I hear three little words: You've got mail."
10 Things I Hate About You (PG-13)
Actors to note: Heath Ledger, Julia Stiles, Joseph Gordon-Levitt, Larisa Oleynik, Allison Janney, Gabrielle Union
"But mostly I hate the way I don't hate you. Not even close, not even a little bit, not even at all."
Clueless (PG-13)
Actors to note: Alicia Silverstone, Paul Rudd, Wallace Shawn
"As if."
Dances with Wolves (PG-13)
Actors to note: Kevin Costner, Graham Greene
"They were a people so eager to laugh, so devoted to family, so dedicated to each other. The only word that comes to mind is harmony."
Dumb and Dumber (PG-13)
Actors to note: Jim Carrey, Jeff Daniels, Teri Garr
"Wanna hear the most annoying sound in the world?"
Edward Scissorhands (PG-13)
Actors to note: Johnny Depp, Winona Ryder, Dianne Wiest, Anytho Michael Hall, Vincent Price
"I am not complete."
Forrest Gump (PG-13)
Actors to note: Tom Hanks, Robin Wright, Gary Sinise, Sally Field
"My momma always said, 'Life was like a box of chocolates.'"
Happy Gilmore (PG-13)
Actors to note: Adam Sandler, Christopher McDonald, Julie Bowen
"Happy learned how to putt! Uh oh!"
Independence Day (PG-13)
Actors to note: Will Smith, Jeff Goldblum, Bill Pullman, Judd Hirsch, Randy Quaid, Mary McDonnell, Robert Loggia
"We will not go quietly into the night! We will not vanish without a fight! We're going to live on! We're going to survive! Today we celebrate our Independence Day!"
Jurassic Park (PG-13)
Actors to note: Laura Dern, Jeff Goldblum, Sam Neill, Richard Attenborough, BD Wong, Samuel L. Jackson
"God creates dinosaurs. God destroys dinosaurs. God creates man. Man destroys God. Man creates dinosaurs."
Liar Liar (PG-13)
Actors to note: Jim Carrey, Maura Tierney, Cary Elwes, Jenifer Tilly
"I sped. I followed too closely. I ran a stop sign. I almost hit a Chevy. I sped some more. I failed to yield at a crosswalk. I changed lanes at the intersection. I changed lanes without signaling while running a red light and speeding!"
The Matrix (R)
Actors to note: Keanu Reeves, Carrie-Ann Moss, Laurence Fishburne, Hugo Weaving
"There is no spoon."
The Mummy (PG-13)
Actors to note: Brendan Fraser, Rachel Weisz, Jonathan Hyde
"Rescue the damsel in distress, kill the bad guy, and save the world."
My Cousin Vinny (R)
Actors to note: Joe Pesci, Marisa Tomei, Ralph Macchio, Fred Gwynne
"My biological clock is ticking like this (stomping her foot) and the way this case is going, I ain't never getting married."
Never Been Kissed (PG-13)
Actors to note: Drew Barrymore, David Arquette, Octavia Spencer, Milly Shannon, John C. Reilly, Garry Marshall
"All of you people, there is a big world out there. Bigger than prom, bigger than high school, and it won't matter if you were the prom queen, the quarterback of the football team, or the biggest nerd in school. Find out who you are and try not to be afraid of it."
The Sixth Sense (PG-13)
Actors to note: Bruce Willis, Haley Joel Osment, Toni Collette
"I see dead people."
Titanic (PG-13)
Actors to note: Kate Winslet, Leonardo DiCaprio, Kathy Bates, Bill Pullman, Billy Zane
"A woman's heart is a deep ocean of secrets. But now you know there was a man named Jack Dawson and that he saved me in every way that a person can be saved."
Tremors (PG-13)
Actors to note: Kevin Bacon, Michael Gross, Reba McEntire, Fred Ward
"They're mutations caused by radiation. No, wait. The government made 'em. Big surprise for the Russians."
Wayne's World (PG-13)
Actors to note: Mike Myers, Dana Carvey, Rob Lowe, Tia Carrere, Lara Flynn Boyle, Michael DeLuise
"Party on, Garth!"
Austin Powers: International Man of Mystery (PG-13)
Actors to note: Mike Myers, Elizabeth Hurley, Seth Green, Mimi Rogers, Robert Wagner, Will Ferrell
"Yeah, baby."
Good Will Hunting (R)
Actors to note: Matt Damon, Robin Williams, Minnie Driver, Ben Affleck, Stellan Skarsgård
"You'll have bad times, but it'll always wake you up to the good stuff you weren't paying attention to."
The Green Mile (R)
Actors to note: Tom Hanks, Michael Clarke Duncan, David Morse, Sam Rockwell
"I tried to take it back... but it was too late."
Saving Private Ryan (R)
Actors to note: Tom Hanks, Matt Damon, Edward Burns, Adam Goldberg, Giovanni Ribisi, Vin Diesel, Ted Danson, Paul Giamatti, Dennis Farina
"This Ryan better be worth it. He'd better go home and cure some disease or invent a longer-lasting light bulb or something."
The Shawshank Redemption (R)
Actors to note: Morgan Freeman, Tim Robbins, William Sadler
"Get busy living or get busy dying."
Speed (R)
Actors to note: Keanu Reeves, Sandra Bullock, Dennis Hopper, Jeff Daniels
"Shoot the hostage"
Remember, sharing is caring! We are also a small business and appreciate you sharing as many posts as you can so that we can thrive and continue providing Macaroni Kid free for families, while we are supporting small businesses and more!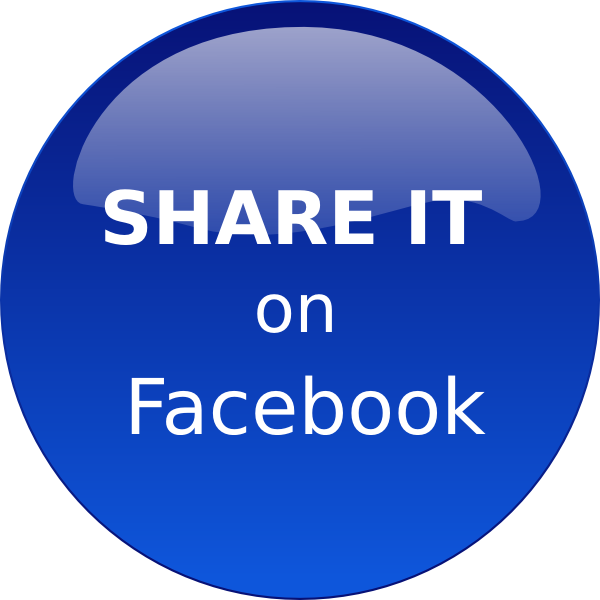 Like this article? Macaroni Kid Snoqualmie Valley - Issaquah - Sammamish is full of useful local information like this PLUS tons of kid-friendly events on our event calendar. Plus you can stay in the know of all the local family fun by subscribing to our FREE weekly e-newsletter.
---