Thank you Jenny Craig for sponsoring this post. Can a test help you learn how to best lose weight, based on your genetic profile? Try Jenny Craig's most customized plan ever and learn more about how you can best work with your body to lose weight.
This article highlights my journey with Jenny Craig for the week of April 11 – April 17, 2020.
Be healthy and stay healthy with Jenny Craig at home! They're offering FREE home delivery or curbside pickup and FREE personal phone coaching.
DNA:
The last part of my genetic profile is metabolism. Ah, metabolism. It's a major factor when it comes to weight loss. And though you might want to speed it up, your metabolism naturally becomes less efficient with age. Did you know you can keep it effective with a few science-backed tips?
When it comes to your metabolism, there are three components: resting metabolic rate, your weight loss efficiency and your likelihood to regain weight. My DNA results suggest that my resting metabolic rate (RMR) and my likelihood of regaining weight are within the normal range. Now that I'm aware of this, I can use Jenny Craig's online resources, like Ways to Naturally Increase Your Metabolism and You've Lost Weight, Now How Do You Keep It Off? to increase my weight loss success.
Unfortunately, my results suggest that I have an above average likelihood to be overweight. Fortunately, I'm doing something about it, and with the help of Jenny Craig, I have changed my habits to help improve my health. Even losing 5-10% of your body weight can have huge impacts on your health, and limit your risk of diseases such as Type 2 diabetes and heart disease.
Some simple ways to get healthy and increase your Jenny Craig Program success:
Eat plenty of vegetables: Vegetables provide nutrients vital for health and maintenance of your body, and most vegetables are naturally low in fat and calories…a win-win!
Stay hydrated: Invest in a reusable water bottle, or two, and drink plenty of water throughout the day.
Eat mindfully: Practicing mindful eating can help you slow down, giving your body the chance to tell you when it's full. It can take up to 20 minutes to feel satisfied, so take your time and enjoy your food!
Stay active: Health experts recommend 30 minutes of moderate-intensity activity five times per week in addition to muscle strengthening activity two times per week.
Get good quality sleep: The National Sleep Foundation recommends that adults aim to get between 7-9 hours a night.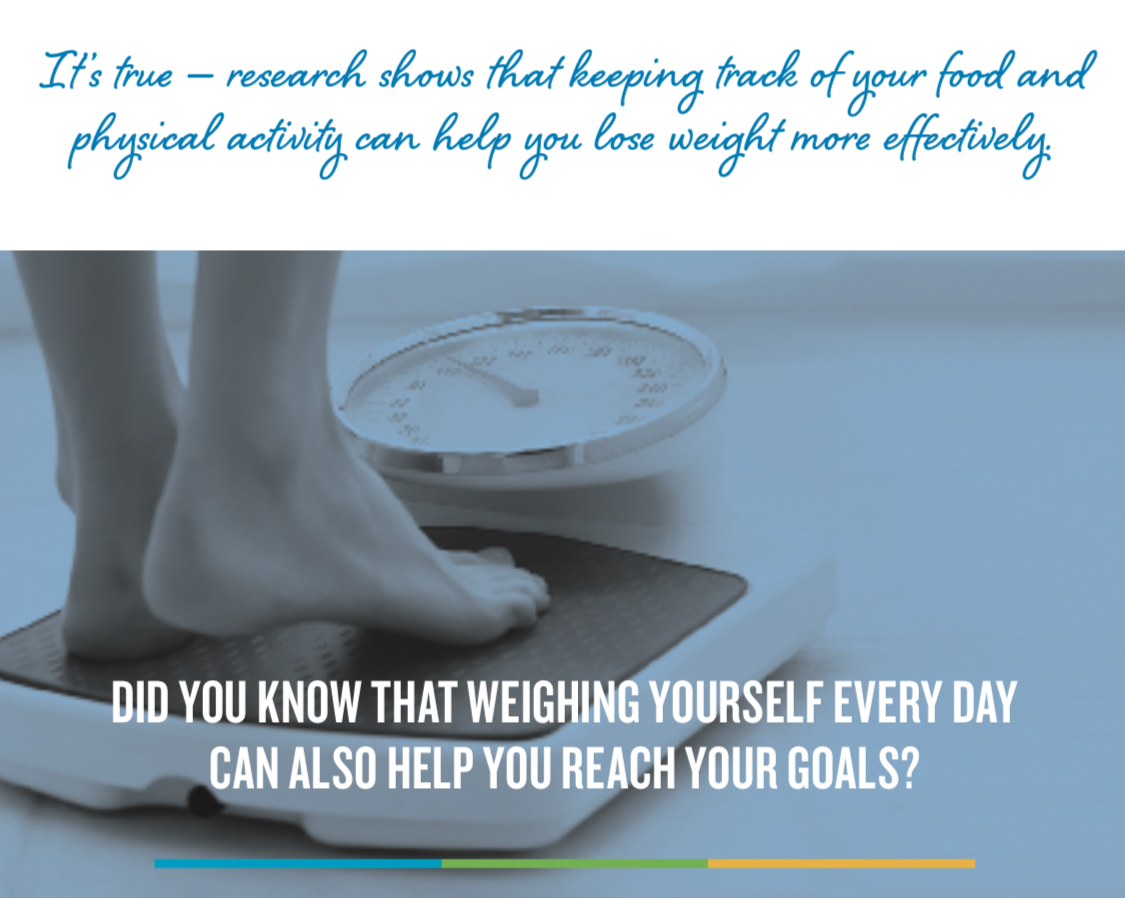 WEIGHT LOSS: Seven weeks in and I'm down 13 pounds (* Avg. weight lost in study was 11.6 lbs./4 wks. for those who completed the program). I see the biggest change in my waist and abs. The weight loss is great, but I'm loving the extra energy I have. No need for those afternoon naps I used to crave.
Obviously stress has played into my life the past few weeks, as the world experiences something you think only happens in movies. My sleep quality hasn't been great, and I found I experienced a weight loss plateau because of it.
With guidance from my Jenny Craig Consultant, Melody, I was able to realize the importance of sleep quality on effective weight loss. I made some changes to my evening habits, such as reading a book, instead of playing on my phone, and doing some light stretching before going to sleep.
I hope my journey has convinced you that Jenny Craig is a proven program that you can trust. It's no wonder the program has been named a U.S. News & World Report top diet for 10 years straight.
Next week I hit my second milestone: Week Eight! I'll share my weight loss, inches loss and the Jenny Craig App features that guide me on my day-to-day journey.
Ask yourself what's your why? And join me today!
Please follow my journey here:
To find a Jenny Craig at Walgreens nearest you, please visit jennycraig.com/walgreens or Walgreens Find Care at Walgreens.com/Findcare and on their Walgreens mobile app.
This post was sponsored by Jenny Craig but the content and opinions expressed here are all my own.
Jenny Craig at Walgreens services are provided by employees of JC USA, Inc., a Texas company. Such Jenny Craig staff are not associates, employees or agents of Walgreen Co. or any Walgreens subsidiary or affiliated company.