Thank you Jenny Craig for sponsoring this post. Can a test help you learn how to best lose weight, based on your genetic profile? Try Jenny Craig's most customized plan ever and learn more about how you can best work with your body to lose weight.
This article highlights my journey with Jenny Craig for the week of April 18 – April 24, 2020.
Be healthy and stay healthy with Jenny Craig at home! They're offering FREE home delivery or curbside pickup and FREE personal phone coaching.
WEIGHT LOSS MILESTONE #2:
First off, drum roll please … I'm down 15.8 pounds (* Avg. weight lost in study was 11.6 lbs./4 wks. for those who completed the program) and 13 total inches, with the most inches lost in my waist and abs.
Obviously I'm thrilled with the weight loss, and honestly, it's been easy because the Jenny Craig Program makes it easy. From the amazing tasting food, to how convenient it is prep for the day. Melody, my Jenny Craig Consultant, has been a rock star, supporting me every step of the way.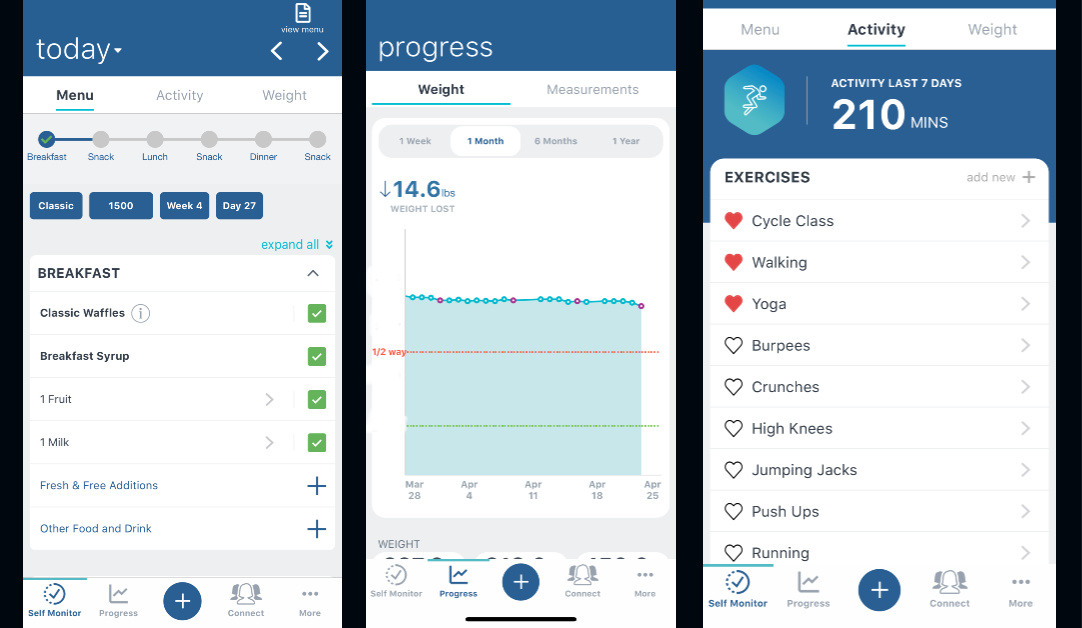 JENNY CRAIG APP:
One of the main tools helping me succeed with the Jenny Craig Program, is the Jenny Craig App. I'm able to track my daily food (easily, as it's already listed, all I have to do is check a box), my water intake, exercise and weight. I love seeing the weight go down and the badges when you hit a weight loss milestone.
The App also has a great reference section, where you can easily access your DNA results, along with a grocery list, portion sizes and your Fresh & Free Additions. Fresh & Free Additions include a list of non-starchy vegetables that are rich in fiber and water to help keep you feeling full longer. Though I've never felt hungry on the program, it's nice to know I have a resource at my finger tips to access.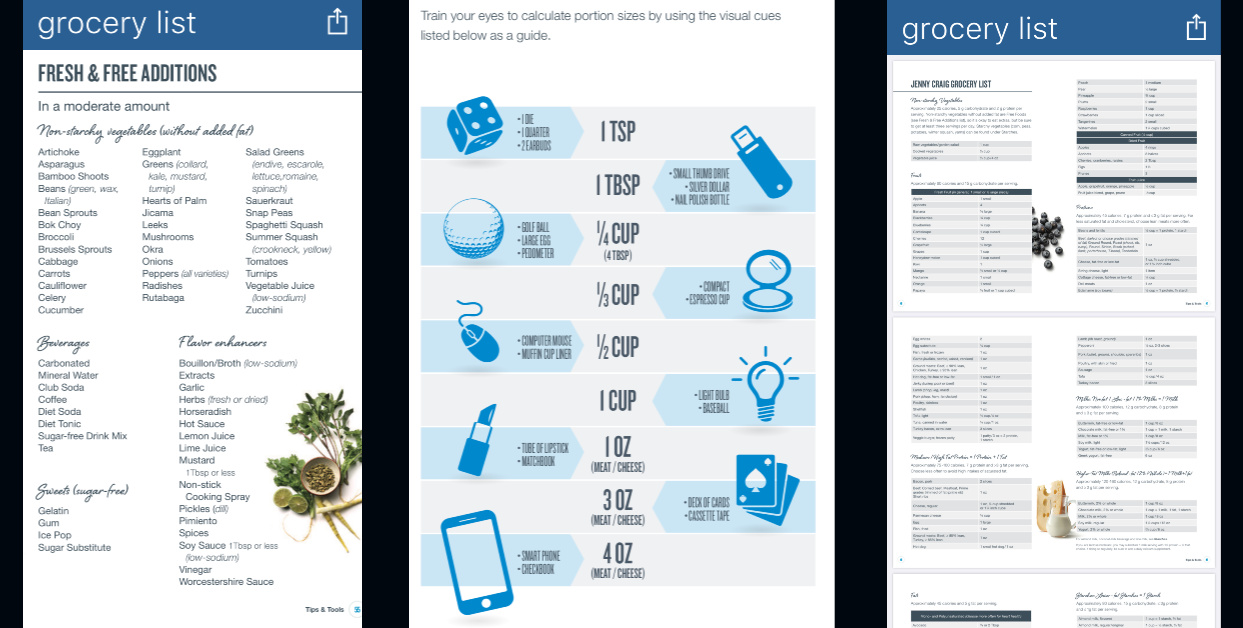 CONTINUING MY JOURNEY:
Losing almost 16 pounds is something I always knew I could do, I just never found the right way to do it. With Jenny Craig, I have the tools to lose weight and get healthy. I'm excited to announce that I've officially signed up for their VIP program and will continue to be a part of this program until I reach my goal weight. After trying many different weight-loss programs, this is the first one that's actually worked!
I cannot wait to go get blood work done (who would have thought I would be saying that) and have my doctor tell me I'm out of the prediabetic range and my cholesterol is down.
Over the past eight weeks, I've learned that the Jenny Craig My Rapid Results Program makes weight loss achievable, by creating personalized plans and menus, for me, based on results from the DNA Weight Loss Kit. Backed by scientific research, Jenny Craig was able to create the weight loss program best for me, based on my DNA. It's not a one-size fits all weight loss approach, because let's be honest, we know one size doesn't fit all.
Ask yourself what's your why? And join me today! If you wish to learn more about the Jenny Craig Program, please feel free to email me at dianar@macaronikid.com. I'd be happy to answer any questions you have.
Please follow my journey here:
To find a Jenny Craig at Walgreens nearest you, please visit jennycraig.com/walgreens or Walgreens Find Care at Walgreens.com/Findcare and on their Walgreens mobile app.
This post was sponsored by Jenny Craig but the content and opinions expressed here are all my own.
Jenny Craig at Walgreens services are provided by employees of JC USA, Inc., a Texas company. Such Jenny Craig staff are not associates, employees or agents of Walgreen Co. or any Walgreens subsidiary or affiliated company.